7 Swaddles DVD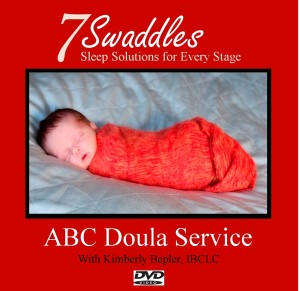 All 7 swaddles on one DVD to use for educators teaching baby care classes, or for parent use at home.
DVD can be shown as a whole or separated into chapters, depending on time and interest.
Easy to use for prenatal classes, new moms groups , grandparent classes,  doula trainings, nanny or babysitting training, or for any professional who works with newborn families.
Running time: 18:05
Baby-Bathing DVD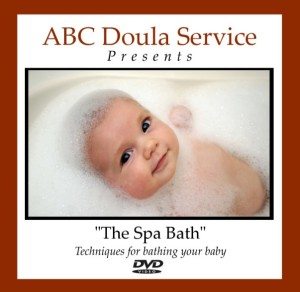 The new baby-bathing DVD "The Spa Bath" is here! If the thought of bathing your newborn makes you a little nervous, have no fear! After giving baths to thousands of newborns over the last 11 years ABC owner Kimberly shows you first-hand her own techniques for "cry free" bathing your tiny one. Topics include: Time and location, safety, water and air temperature, site preparation, hair washing and more.
Running Time: 20 minutes
Price: $25